10 Common Mistakes Most Men Make When Wearing a Suit

Admit that anyone can easily put on a suit. However, Wearing a Suit in the right way make a man look elegant, sharp and powerful while on the other hand, it turns himself completely into an idiot. Are you making any of these mistakes when wearing a suit? Let's check it out.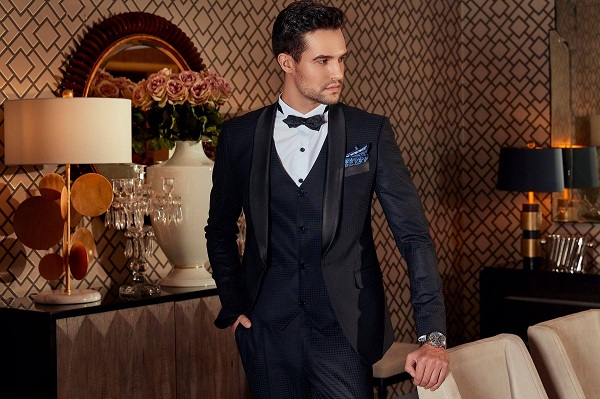 Suits can make most men feel elegant, sharp and powerful but if you go wrong, they can turn yourself into an idiot.
1)How to button up the suit jacket.
Regardless, no matter what kind of suit jacket do you have, There is a basic rule called:"Sometimes, Always, Never" from top to the bottom and It means if you have a three-button suit jacket, you are supposed to use the top button(sometimes), the middle button(always) but not the bottom one(never). In a two-button suit jacket, we always button up only the upper one and ignore the left.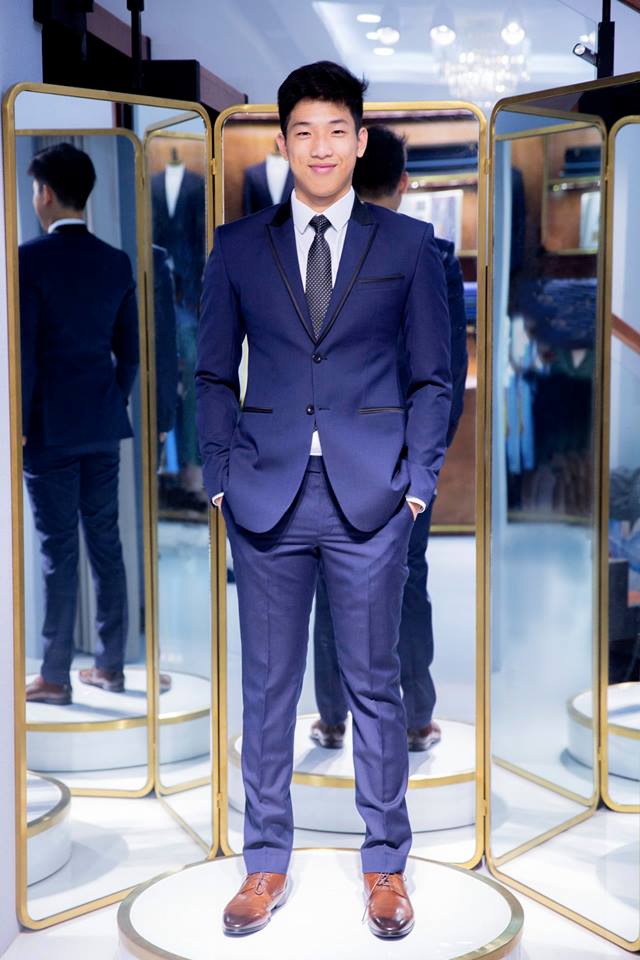 You should never use the bottom button.
This rule seems to be basic but it might be very confusing when there is a buttons that never going to be used. Find it in

The story of King Edward VII

.

2)Wearing too many accessories at once.
Another common mistake is that "When you try to put a suit on and wearing too many accessories at once". It's all about building up your confidence but at least you should know that over accessorizing is really a Suit killer. It plays a role as the distraction and will take away all attention from your outfit(probably your suit).
I'll make this point a bit clearer: Over accessorizing is like having a dish of white rice and your chef decides to put A LOT of grilled pork on it, plus baked beans, cucumbers, tomatoes, fried eggs... and the rice(aka the suit) temporary becomes a side dish.
Let's move back to our topic, in my opinion, you should never wear more than three accessories that can 'speak for itself'. By 'speak for itself' i mean anything that can attract people's eyes, anything that looks fancier than your suit and would cause someone to exclaim: "Wow, where did you get that".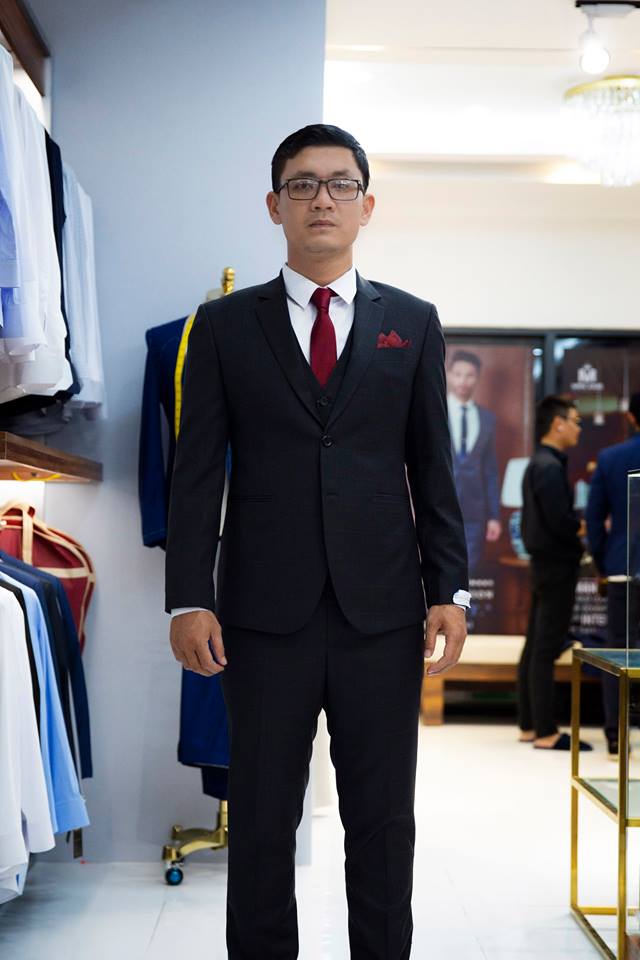 An example of two accessories can be good enough to fit your clothes.
3)Do not understand what a Suit really is.
It sounds simple, right? But believe me, you would be surprised how many men misunderstand this word. A suit itself is a jacket and trouser which made of the same fabric and they are expected to be worn at the same time(i have to emphasize 'at the same time' again). If not, you would call your jacket 'blazer' or 'sport coat' instead. Take it easy. Even if you have driving too far with jackets and different trousers, it's not going to be a serious problem here. Just remember that it is not a suit anymore and don't ever wear that combo to a formal event required suit or you will 'wow the crowd' with your ridiculous outfit.
This is what we called 'blazer' or 'sport coat'.

Note: Blazers & Sportcoats are both supposed to be worn in casual cases only.

4)Too many undone dress shirt buttons.
'Two buttons undone and you will be very hot and stylish'.
Come on, you should know which one give you the better look, right? While we agree that fastening all shirt buttons can be annoying somehow but unbutton more than two means you are really about to show off your chest. Well, it's more like begging for attention and think about it, who would love to see your hairy chest after all? It's not a style statement, it's a style tragedy.

5)The wrong fit.
The most important thing when it comes to Suits is how they fit. Sleeves length, trousers length, jacket length, armholes and so on, all of them need to fit perfectly and that's why you should get your suit tailored. You can't just wear a baggy suit and tell to the rest of the world that you prefer comfortable style.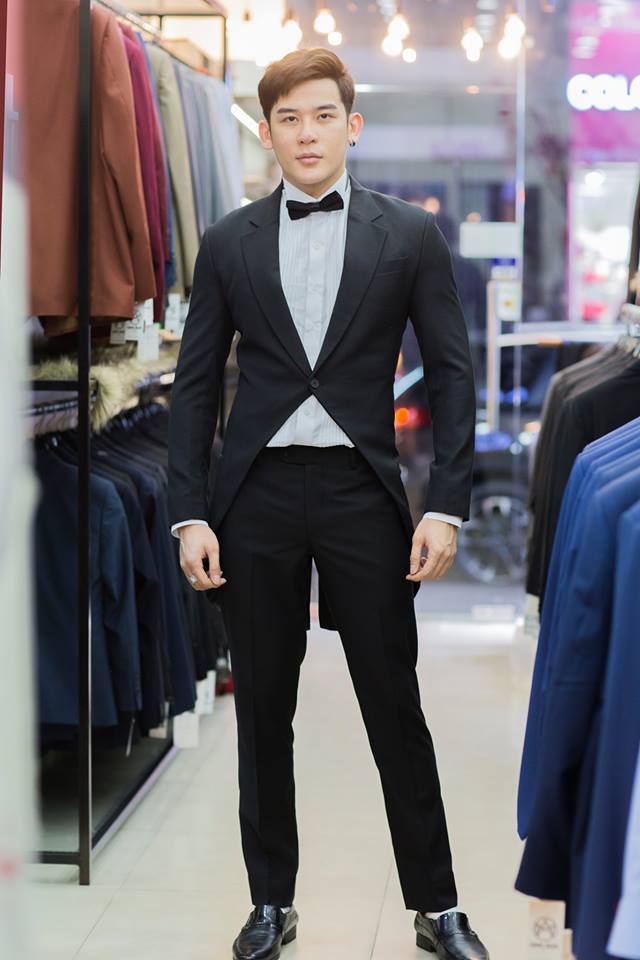 How would a suit fit is always the most important thing.
And if you are ready to take a step further in the Custom tailoring industry - something will literally fit you perfectly from top to bottom like Bespoke Suits - Try to contact us at Mon Amie 's Fanpage.

6)Always stick with black suits.
The next time you run into a black suit, ask yourself these two crucial questions: 'Am i going to a funeral?' and 'Is it the suit that i'll be wearing in the most important event of my life?'. If your answer is No, then resist the black suit. Admittedly, black is the safest and the most common color in men's suits but always push yourself into a black suit is just not right. Personally, there are 3 reasons show out why we shouldn't stick with black suits:
- There are several nice patterns/colors that you can try out there, such as charcoal, navy blue, spin stripes, windowpane check... and they are all fabulous. So why handicap yourself in black?
- Black suits have to be paired with black shoes as always and it means none of other choices here but leaving your colorful leather shoes behind.
- We are not 'Men in black'.
Black suit is not always the best choice.
7)Mismatching shoes.
Mentioned above, a right shoes basically shows how smart you are but if you go for a wrong one, it kills your whole look right away. Here are some examples to help you what is the right color to wear with suits.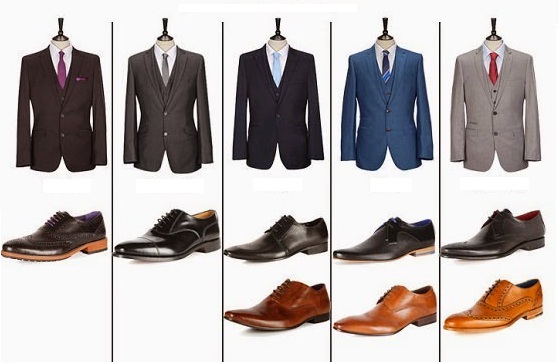 8)Forget to unbuttoned your suit jacket when seated.
When seated, unbuttoning the jacket allows you to move more comfortable and also prevents creases as well. To me, it's a great choice to make your suit more durable.

9)Untucked your dress shirt.
The old but gold: 'Tucking your shirt or you are ready to be an sloppy guy'.
+ Recommendations: You should have longer dress shirts than usual and a tucker as contingency plan.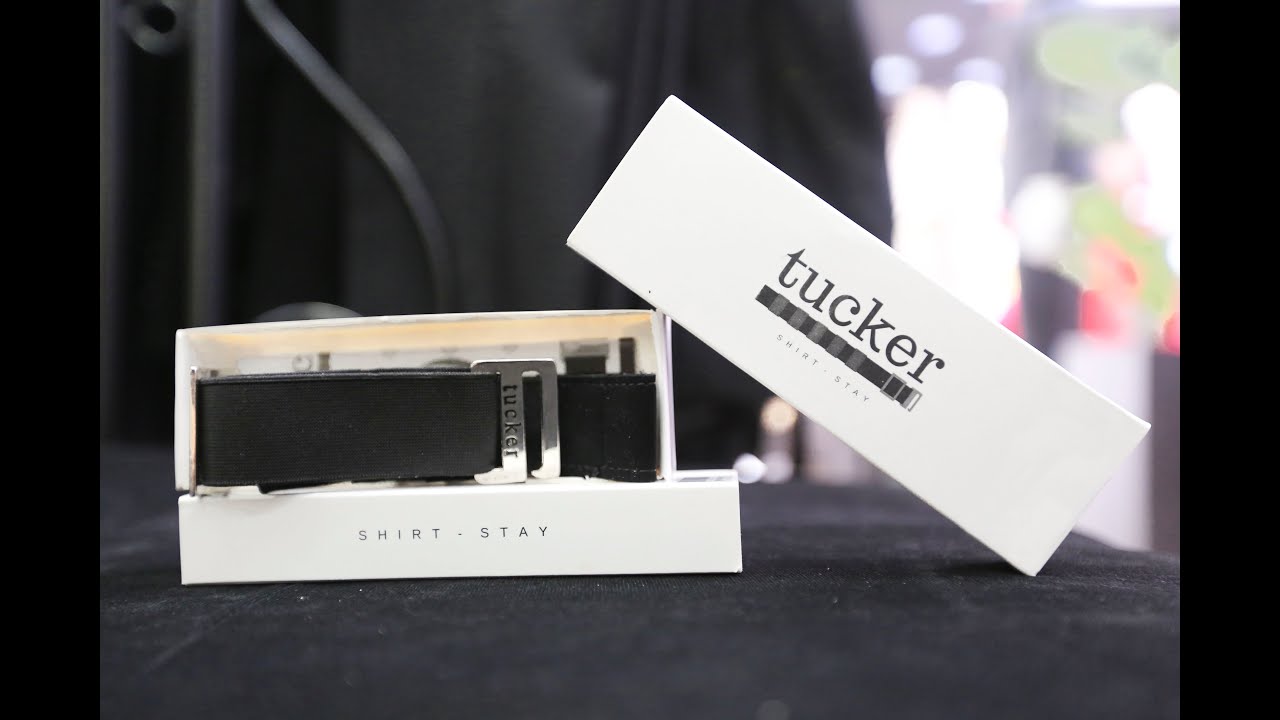 Tucker shirt stay for dress shirts.

10)You have to say no with backpacks.
Backpacks over a suit? A very bad idea here. Backpacks are associated with schoolchildren, soldiers, hikers or backpackers who are supposed to carry lots of things in their bag for a long journey. And if the weight of those things is carried all over your shoulders, it will ruin the jacket - your expensive investment.
So that briefcases are the best option here. Real men use briefcases for professional image, convenience, and thanks god, they are large enough to fit all your documents or even a laptop.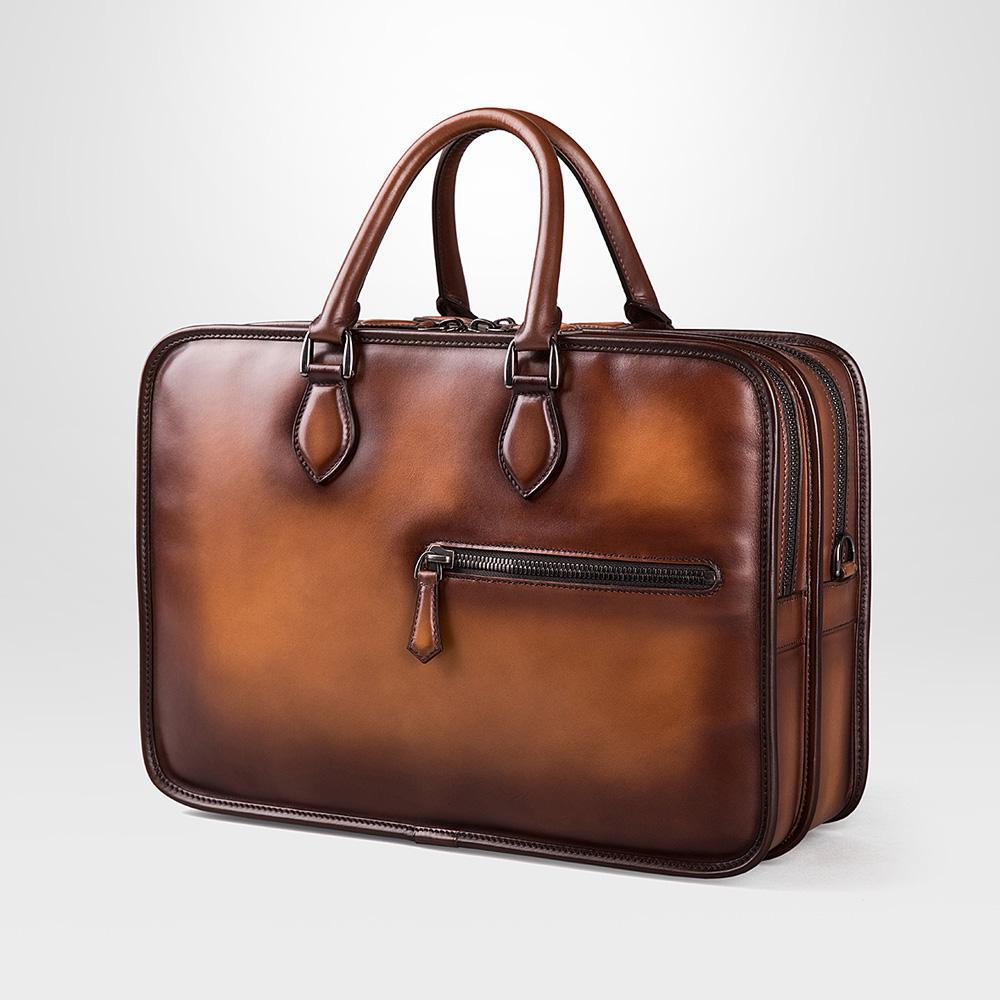 You can put a lot of documents inside or even a laptop.
--------------------------------------------------
MON AMIE - THƯƠNG HIỆU VESTON HÀNG ĐẦU TPHCM
✔ www.monamie.com.vn
✔ Hotline: 0968.111.118
CN1: 357 Nguyễn Trãi P7 Q5 TPHCM
028 62 53 55 57 - 0968.111.118
CN2: 114 Hồ Văn Huê F9 Q Phú Nhuận TPHCM
028 62 52 54 56 - 0968.111.113
CN3: 80-82 Đường 3/2 F12 Q10 TPHCM
028 62 51 53 55 - 0936.111.116
CN4: 92 Nguyễn Hữu Cảnh, P22, Q. Bình Thạnh, TPHCM
028 62 69 69 69 - 0968.111.113
CN5: R107-108 Võ Thị Sáu, P. Thống Nhất, Biên Hòa, Đồng Nai
0901.311.116 - 0968.111.118
CN6: 37A Dương Tử Giang, P14, Quận 5, TPHCM
028.2222.6688 - 0917.111.011